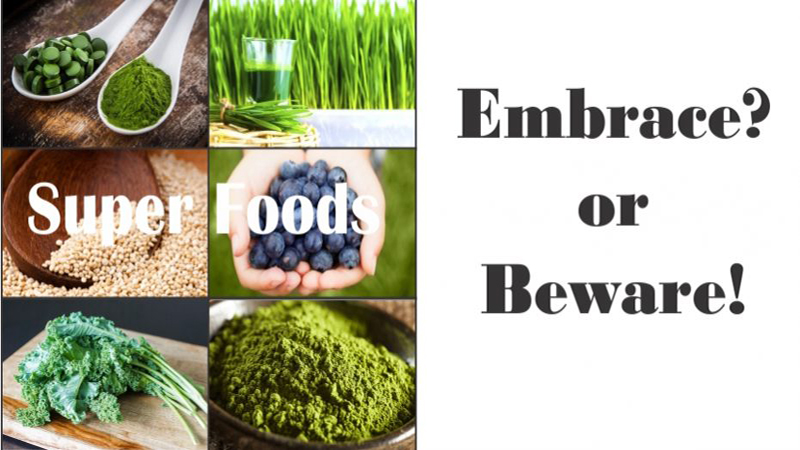 The government of individual countries should really put a check on the use on the use of the word 'superfoods'. It seems every other day there is a new product introduced in the market either in the form of pills or powder and lures. The customers to buy these expensive items by using the term 'superfoods' – a clear marketing gimmick.
Wheatgrass (Plant) Powder And Spirulina (The Blue-Green Algae) Powder – The Superfoods
One such instance I came across was that of wheatgrass (plant) powder and spirulina (the blue-green algae) powder. They are also available in the form of tablets.  These are called superfoods because they are nutrient dense, a small pack carries a big punch. I have tried taking these tablets for a month or so sometime back but honestly I could not figure out the effect. Again there are so many brands available in the market all in the name of being organic and stuff that it becomes hard to decipher sometimes. Also, you never know how these products actually get ingested into the body. Spirulina for e.g. is supposed to have vitamin B12 but there are also observations that this B12 is not really something that can be absorbed into the body as it is not structurally the same. Has this aspect really been looked into?
One thing, I would like to do and which you could do as well is to get the product tested in your city's food laboratory and map it with the ingredients mentioned on the label. It might be a costly affair, but such an analysis on 2-3 products will give you a lot of clarity about the food intake you are having in terms of their actual nutritional value. It is a known fact nowadays that the soil is a lot depleted from their natural ingredients. If a specific organic farm product comes close to matching the actual nutritional content it is supposed to have, you can reasonable assure that the farm is indeed organic and other products as well are of good nutritional value.
My View
So, I think the government should take proper measures in the interest of its citizens. A specific criteria needs to be established in order to categorize something as a Superfood. This should be done not only through mere ingredient identification, but also their appropriateness in getting absorbed into the body, else mere ingredients it will serve no purpose.
Refer our Blogs on Vitality, Nutrition and